We ARE strategic Partner for Your IoT Projects
Are you planning IoT solution and want to avoid hidden future maintenance costs, choose right chipset, power, etc?
Location
Brno , Czech Republic 60200
E-maiL
info@smarterinstruments.eu
Phone
+420 602 548732
IoT Strategic Decisions
Every IoT project has hidden future maintenance needs and costs. We will work with you in order to protect your investment now and also for the future. Architecture design with up-to-date advanced technologic solutions in order to position your solution above expectation is our goal.
R&D - longer lifecycle of IoT nodes
Traditional batteries used for backup and powering have limited lifecycle (<10 years) and also working conditions, like temperature range. With thousands and millions IoT nodes our in-ouse solutions help dramatically increase lifecycle of IoT nodes and decrease maintenance costs & needs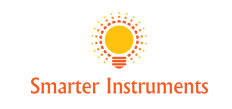 Strategic partnership with chipmakers
20 years of experience in semiconductor industry, cooperation with most of semiconductor vendors, embedded systems HW & SW design, relation with universities, European Commission awarded products - consistent background you can count with for your solutions. We will always choose the most suitable solution for your project.
Smarter Metering
We are looking forward, smart is not enough, our solutions are much smarter thru innovation in HMI, advanced backup solutions, extended nodes lifecycle.
Our solutions for smart metering bring true innovation and added value for both distribution network and end user. Extended lifecycle and danced power solutions don't need dangerous elements such as replaceable batteries for communication modules, thus maintenance cost are dropped significantly for thousands of nodes. Modular architecture of our interfaces allow use pin compatible communication modules from Telit and always meet demands of the customers for desired communication.
LTE -M supported : NB1, CAT M1, 3G backward compatibility is possible according to requirements. Modules used are certified to work over globe.
Smarter Cities
Smart Cities IoT solutions with our technologies are more advanced and smarter thru integrations, simultaneous support of long, middle, short range communications like Wifi, Bluetooth, LTE-M, etc.
© Copyright smarterinstruments